Mark 1:3 Wilderness Cross Framed with Canadian geese and scripture verse
"I am a voice in the wilderness...Prepare the way of the Lord."
Mark 1:3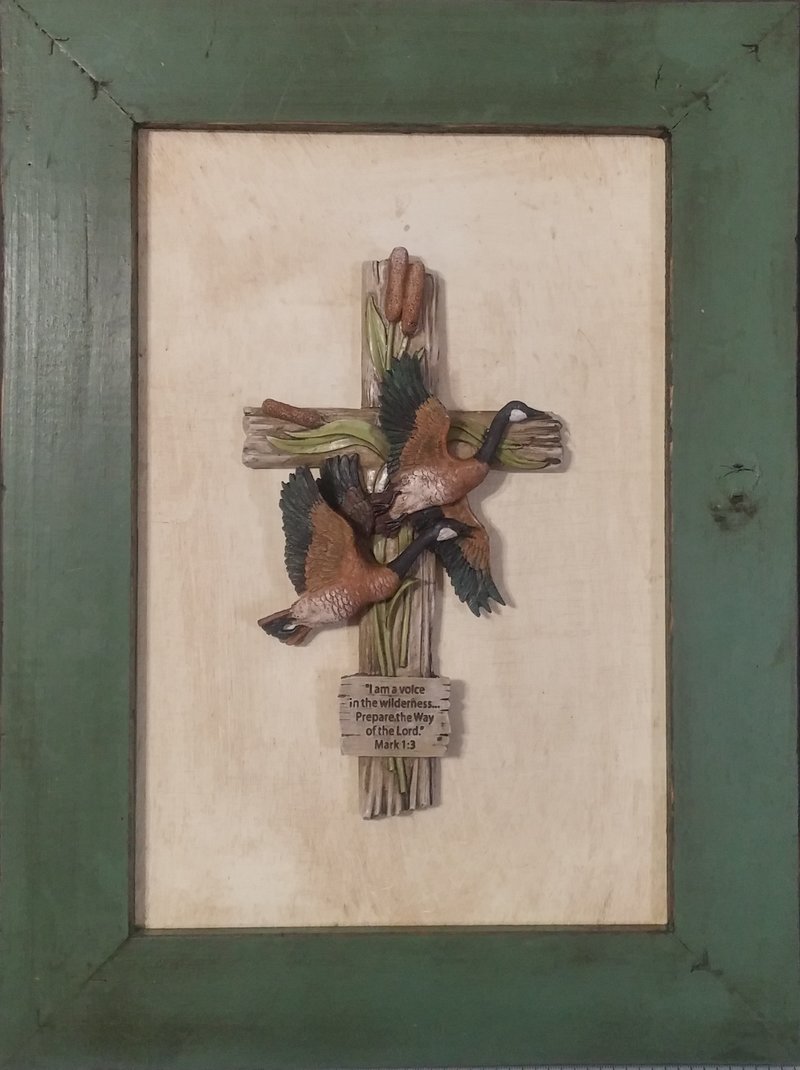 A rustic barn wood style green frame with an off white wood background compliment this cross with the Scripture verse from Mark 1:3 Your Dad, Grandfather, Son, Uncle, Husband or Friend who loves outdoors will want this Christian art hanging in their living room, family room, game room entry way or office. The cross is not under glass and is securely fixed to the background but exposed. The outer edges of the purposefully weathered frame measures 12" X 16" Comes in three different frame and background combinations.
The cross has two Canadian Geese in flight with cat tails and the scripture verse at the bottom.
Brand New Nurse Mug now Available