The Prayer of Jabez Scripture from 1 Chronicles 4:10 framed and matted with option to personalize with a name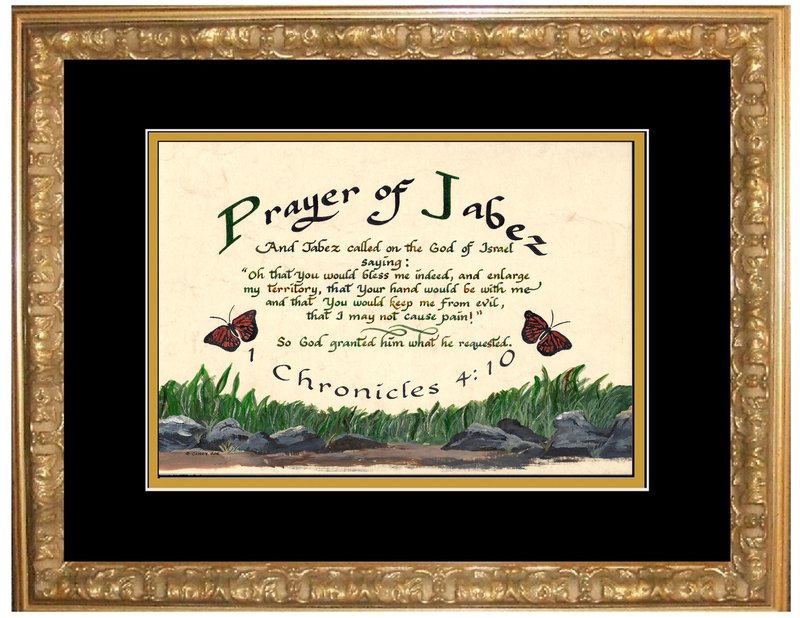 The Prayer of Jabez is a timeless prayer asking for God's guidance and help in life. The artwork in this picture is a print from Candy's original and the lettering is multi colored. It's an eye catching piece of art that will remind, inspire and uplift.
Available in two sizes and frame/mat choices. Available for personalizing with a name which will be hand lettered and shown through a cut out at the bottom of the matting. Truly a special one of a kind gift.

Brand New Nurse Mug now Available