Padre Pio Quote Don't Worry to the point of losing your inner peace Matted and Framed Inspirational Gift
Padre Pio Quote - Don't Worry matted and framed picture with optional Don't Worry Mug ( Coffee Mug is only half price until December 31st, 2017)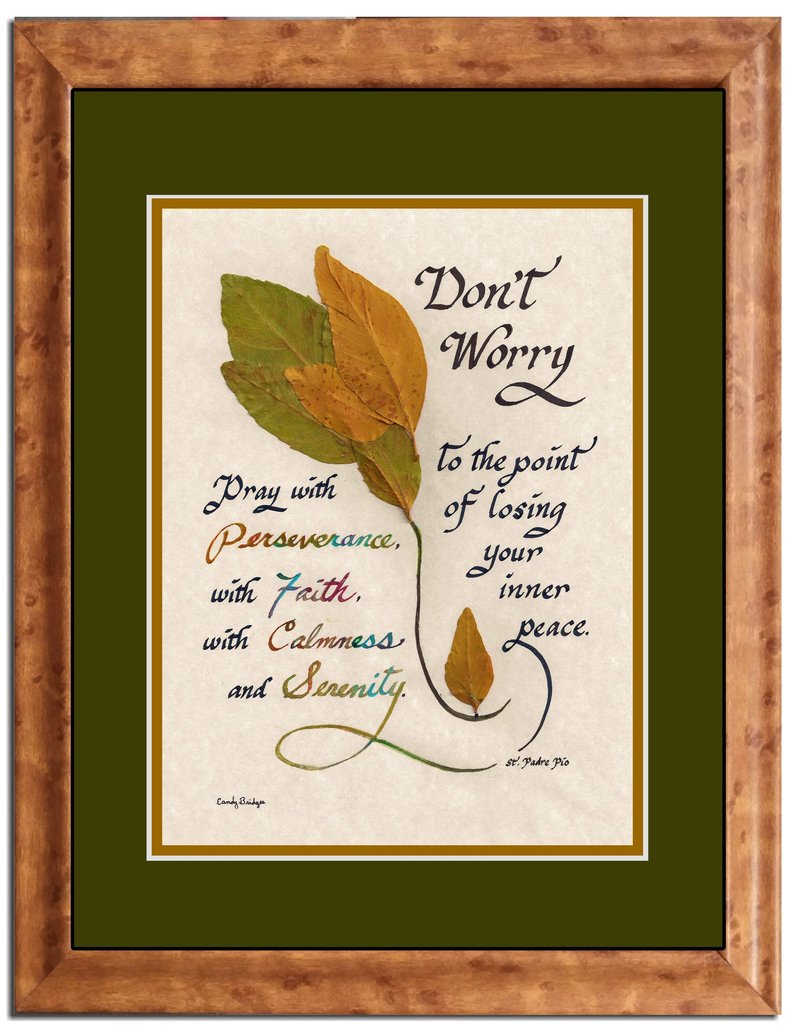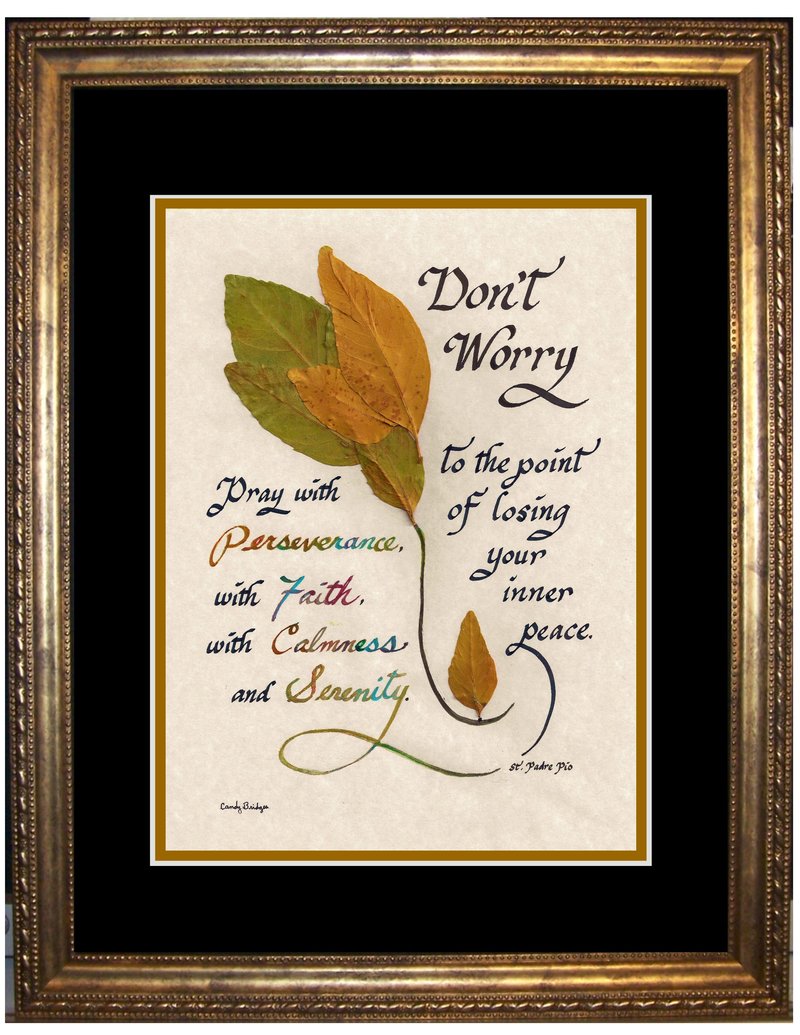 Option of two frame/mat choices and two sizes
A dark green/olive colored outer matting and gold/pecan inner matting compliment the maple colored frame.The 8X10 Maple frame is narrower than the 11X14 Maple frame. Both compliment the art and look wonderful around your color combination of matting.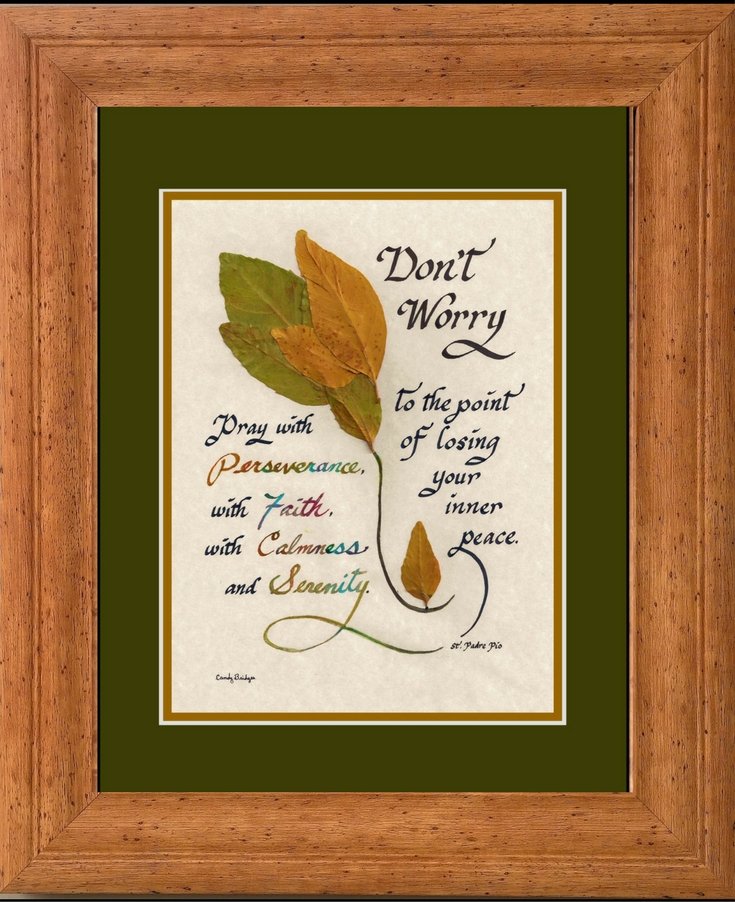 This quote by St. Padre Pio puts the challenge of being a "worrier" into perspective. When we don't trust in God, we rob ourselves of inner peace. This beautifully framed and matted print created by Candy Bridges will remind all who read it to not worry, but pray with perseverance, faith, calmness and serenity.

Glass, hook and dust cover make this ready to hang and enjoy.
Hang this eye catching inspirational decor item in your family room, entry way, bedroom, bathroom or office or give as a gift for a friend, loved one or co worker. Don't forget to add a ceramic "Don't Worry" mug.

Can be personalized with a name/date for FREE.
Brand New Nurse Mug now Available