Our Gathering Place Faith Family and Friends Wall Plaque Metal and Wood Picture
This colorful piece of art has a metal border with the words Faith Family Friends embossed.

The colors are rust/gold/brown and blue. The words in the center say
In this Gathering Place
Bread is Broken
Grace is Prayed
Love is Spoken
Memories Made.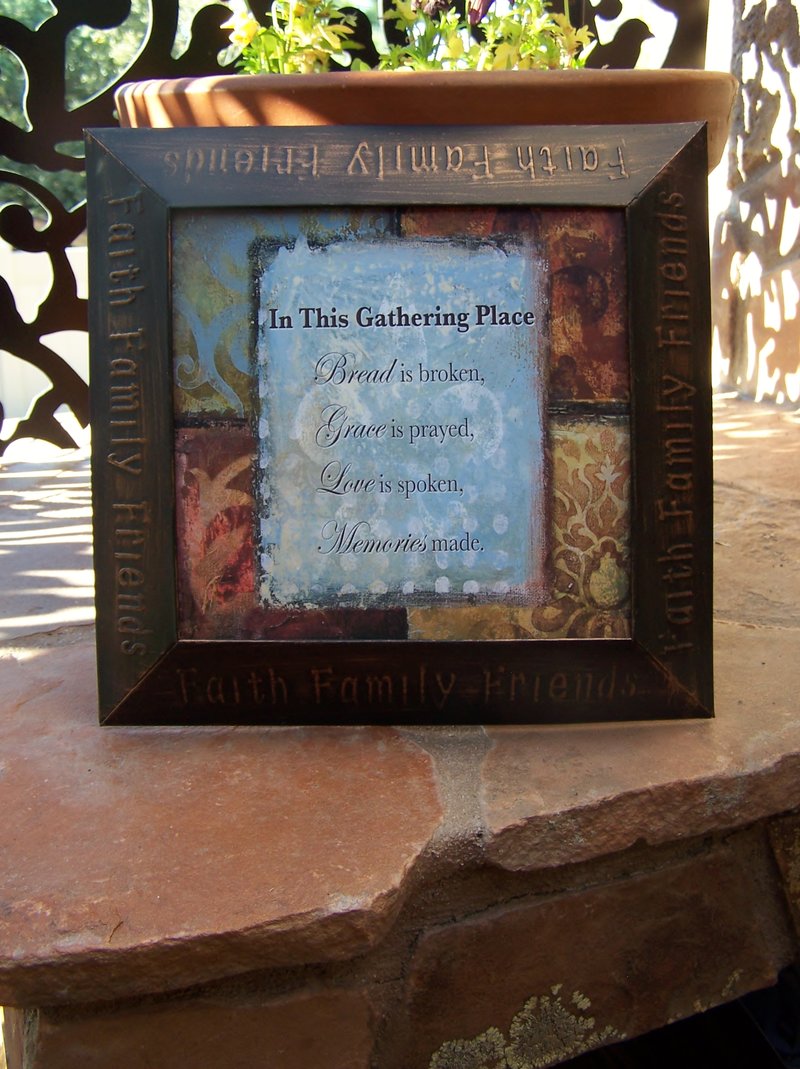 Without a doubt, this will look great in a kitchen, dining room or even outside on the patio.

Material: Metal and wood
Brand New Nurse Mug now Available