Miss Me But Let Me Go Framed Picture for Grieving the loss of a loved one
Miss Me But Let Me Go
A beautiful poem to reflect on after a loved one dies - Encouraging and filled with hope and purpose.

Available in two sizes and three mat and frame options.
1. Gold Frame with Green/Gold matting
2. Black Frame with White/Black Matting
3. Distressed Orange/Rust Frame with Light Blue and Ginger Matting
Miss Me But Let Me Go
When I come to the end of the road
And the sun has set for me
I want no rites in a gloom-filled room
Why cry for a soul set free?

Miss me a little-but not too long
And not with your head bowed low
Remember the love that we once shared
Miss me-but let me go

For this is a journey that we all must take
And each must go alone.
It's all part of the Master's plan
A step on the road to home

When you are lonely and sick of heart
Go to the friends we know
And bury your sorrows in doing good deeds
Miss me but let me go.
All framed art has glass, dust cover and hook or wire on the back and is ready to hang.

Personalize this with a name and date.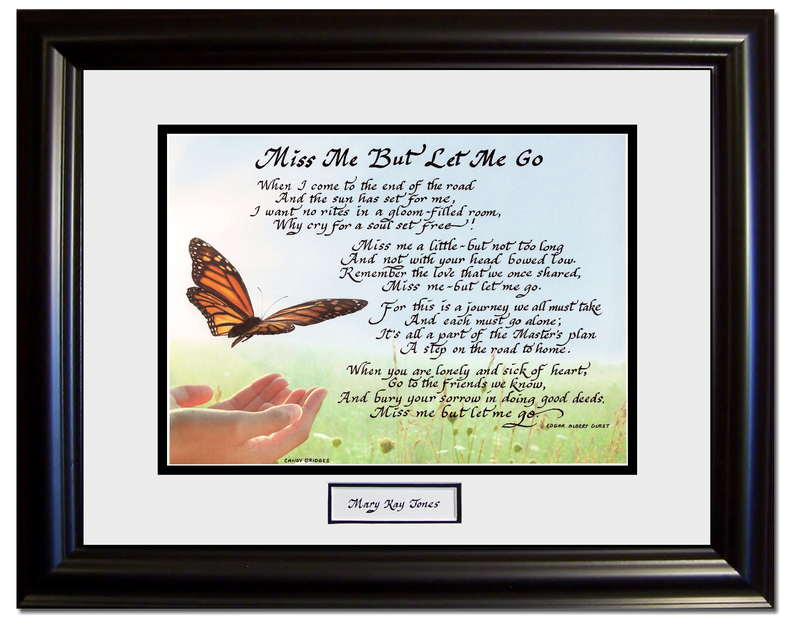 Great gift for those grieving the loss of a loved one or friend.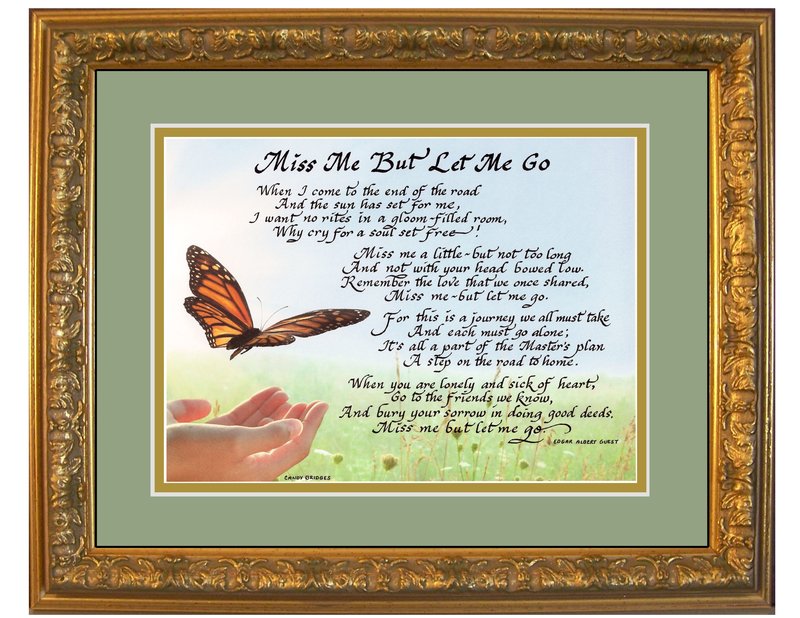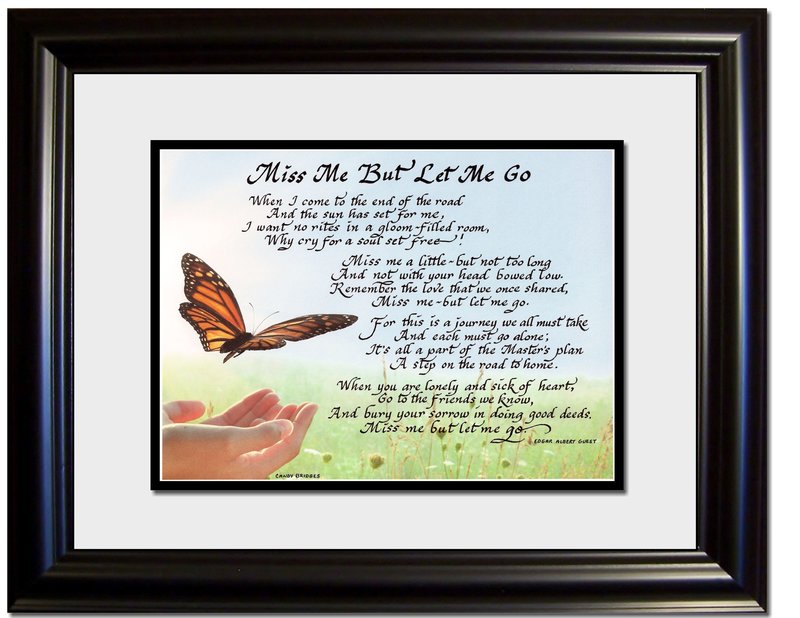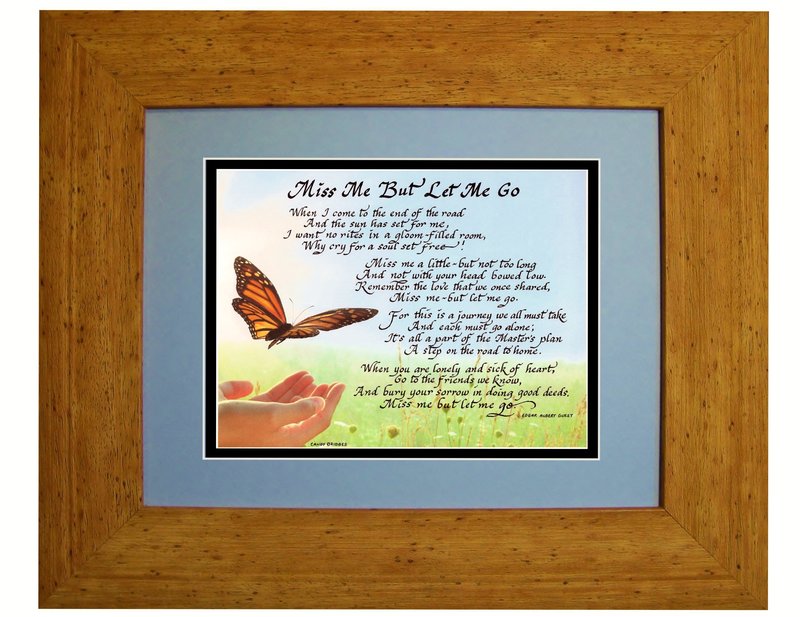 Brand New Nurse Mug now Available