Crayon Holder and Keeper with Paper and box of crayons for little girls perfect for traveling, church and play

Little Girls will love this crayon and paper tote purse. My granddaughter loves hers and takes it to church, in the car, and anywhere else she wants to stay busy and color. Three brightly colored bags close up with Velcro making it easy for little ones to put away. The best part of this besides the cuteness of the bags, is that I will hand letter the child's name for FREE on the front of the bag with a waterproof and bleed proof calligraphy pen.
Personalized Crayon Keeper purse is made of bright colored fabric and comes with a box of 12 crayons and a small pad of paper. It measures 7" W x 6" H. Three colors and three designs give you a choice for a lasting gift to give your little daughter, granddaughter, niece, friend, child you care for, babysitter and the birthday girl. Keeps kids busy during church, in the car, appointments and play dates.
I will hand letter a child's name on the front in a waterproof ink in calligraphy.
The green crayon bag has the words printed on the front that says: Big Blessings often come in small packages.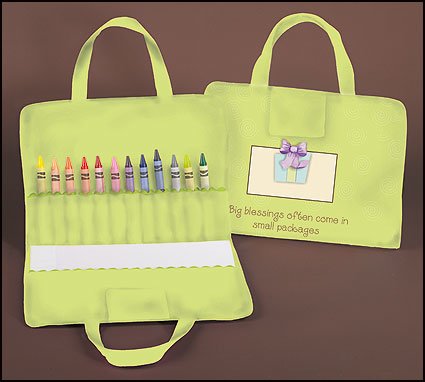 The Pink Bag says God's Blessings are always sweet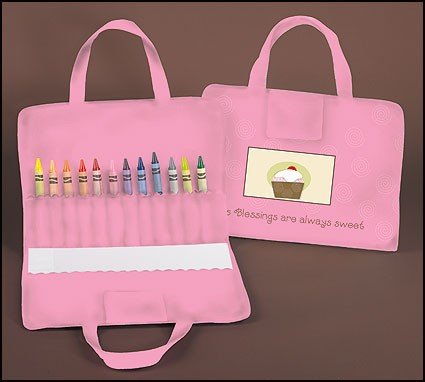 The Yellow Bag says, Jesus Loves Me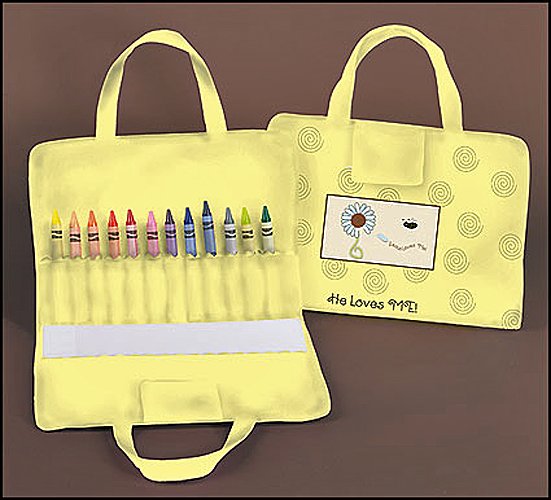 These colorful bags make perfect gifts for lot's of occasions including birthday parties. There is a great discount when you purchase 6 or more bags.
Brand New Nurse Mug now Available