Christ is the Head of this House. The unseen Guest at every meal. The Silent Listener to every Conversation
Almost every Christian that enters my home and sees this picture hanging on my wall comments on how much they love the verse.
It's a faith statement about who is most important in your home. Whether you give this as a gift or hang it in your own kitchen, living room dining or breakfast nook, it will only add to the confirmation of your faith.

Available in 3 Mat Frame Combinations
Size of frame: 8" X 10" or 11" X 14"

Dark Green and Pecan Matting with Brown/Gold Frame

or
Black and Gold Matting with Gold Frame

or
Light Rust Leather Outer matting and Dark Rust Inner Matting with Brown/Gold Frame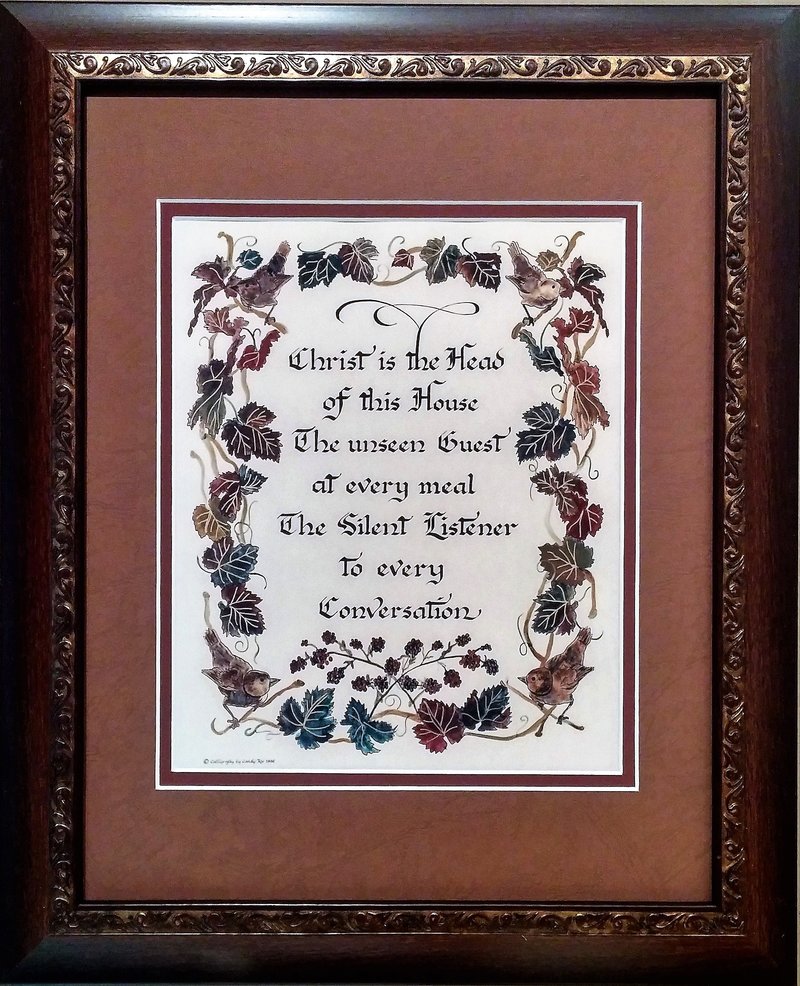 Brand New Nurse Mug now Available