Breath of Life Birdhouse T Shirt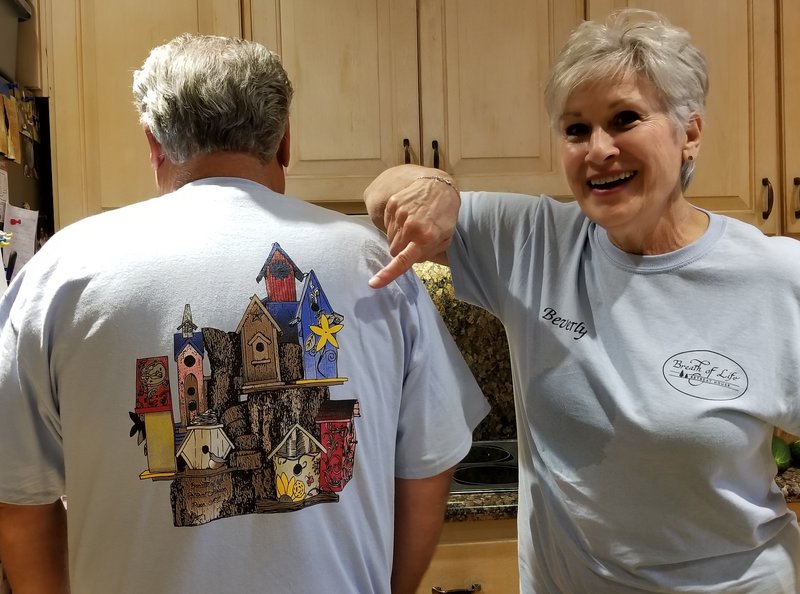 We love our new powder blue t shirts with birdhouses on the back and the Breath of Life Logo on the front.

We have them available in the gift shop here at Breath of Life or you can order right here online. The shirts are soft and comfy 100% cotton. They are NOT pre shrunk. Great keepsakes from your retreat at Breath of Life. Order a shirt for each person who will be joining you on retreat. If you buy 10 shirts, there is a 15% discount. Please email me and I will give you the code to get 20 percent off online.
Brand New Nurse Mug now Available