This is the beginning of a new day Calligraphy and Art picture framed and matted for home, office and gift giving
Choose from three frame/mat combinations
Creamy Ivory and Gold with Gold Frame or Dark Green Marble with Burgundy Mat and Mahogany colored Frame or Tan and Green Mats with Dark Brown with Gold Frame.

The text for Begin a new day is:

This is the beginning of a new day. The Lord has given me this day to use as I will. I can waste it, or I can use it for good. What I do today is important because I am exchanging a day of my life for it. When tomorrow comes, this day will be gone forever, leaving in its place something I have traded for it. I want it to be gain: not loss... good... not evil...success: not failure... in order that I may not regret the price I paid for it.
A wonderful reminder prompting us to take each day and make the best of it.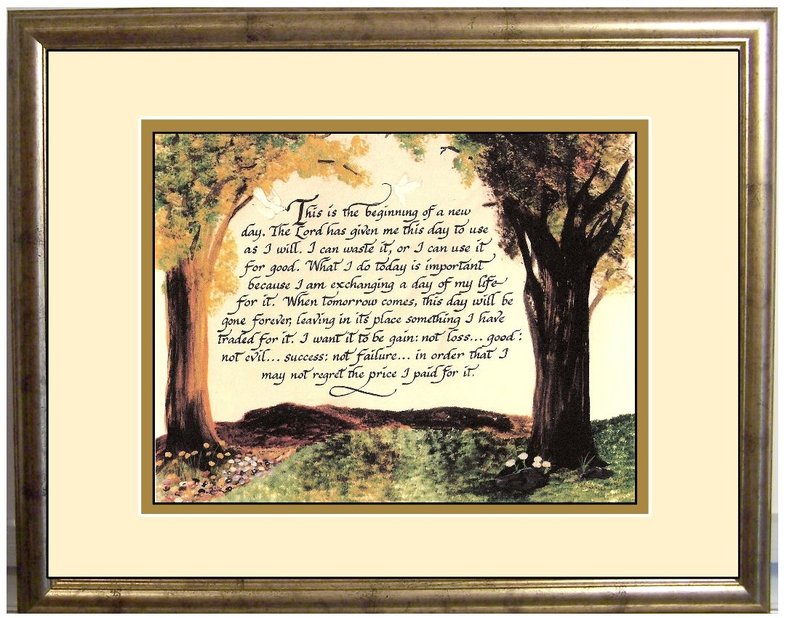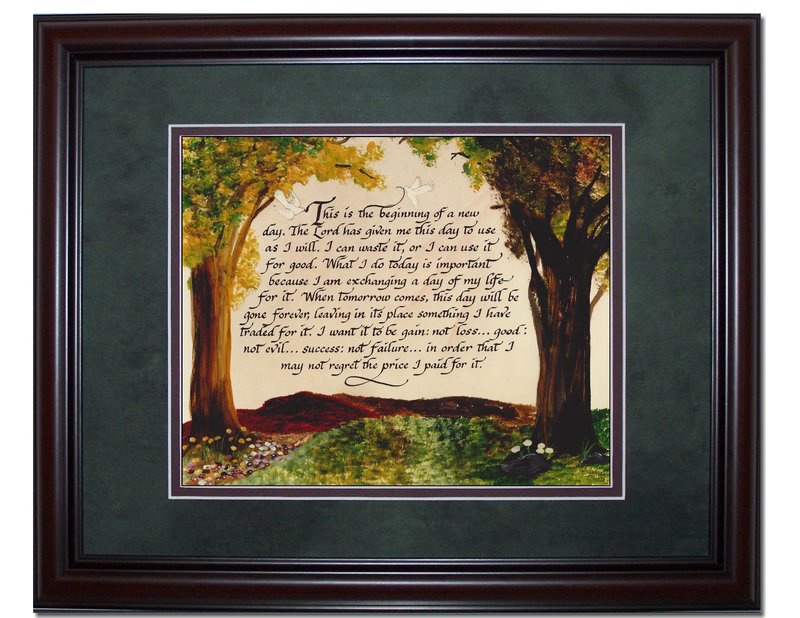 copyright-Candy Roe Bridges
Brand New Nurse Mug now Available