Attitudes Inspirational Verse Personalized for College Graduation, Fathers Day or Office
Attitudes Verse for home, office, church and gift giving.
Available in two mat/frame combinations
Size: 11"X14"

Choice of two Mat color options

Green Outer Mat and Pecan Inner Mat with Oak colored Frame OR Black Outer Mat and Burgundy inner mat with Burgundy Frame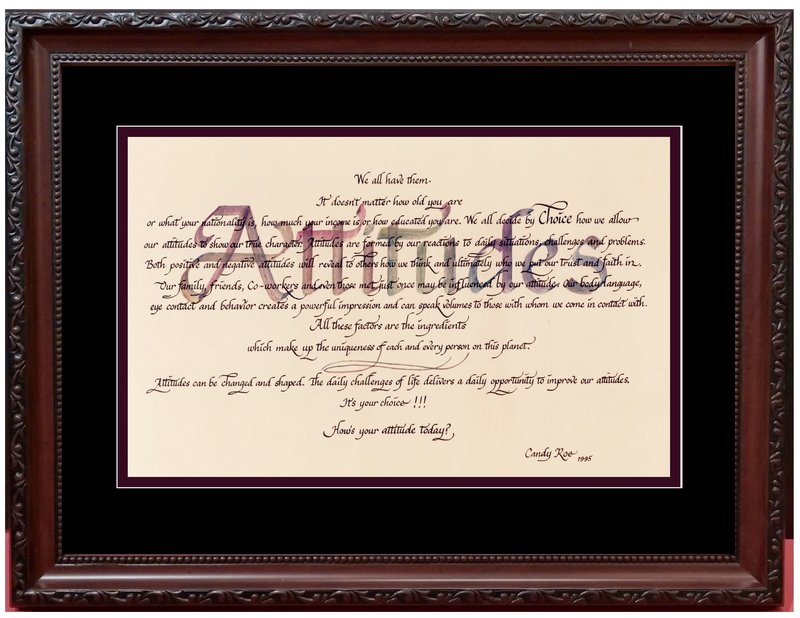 ATTITUDES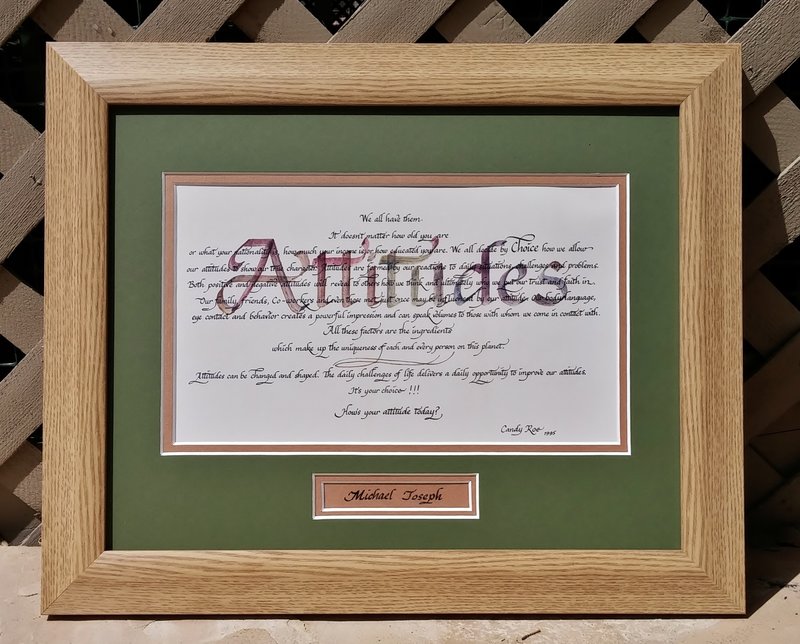 We all have them. It doesn't matter how old you are or what your nationality is, how much your income is or how educated you are.

We all decide by CHOICE how we allow our attitudes to show our true character.
Attitudes are formed by our reactions to daily situations, challenges and problems.
Both positive and negative attitudes will reveal to others how we think and ultimately who we put our trust and faith in.
Our family, friends and co-workers and even those met just once may be influenced by our attitude.
Our body language, eye contact and behavior creates a powerful impression
and can speak volumes to those with whom we come in contact with.
All these factors are the ingredients which make up the uniqueness of each and every person
on this planet. Attitudes can be changed and shaped.
The daily challenges of life delivers a daily opportunity to improve our attitudes.
It's your choice !!! How's your attitude today?

Brand New Nurse Mug now Available