All things American framed print. Honor Choice Freedom Pursuit of Happiness Unity Apple Pie Strength Baseball Integrity Independence The American Dream Justice Liberty Homecoming Stars and Stripes
Americana Print for home, office and gifts.
All the wonderful reminders of being an American are printed on this down home looking All Things American framed picture. We are blessed to live in a free country and this framed print is a statement of just that. A barn wood style off white frame and four metal embellished stars on each corner of the frame surround a colorful print of an American Flag, Rocking Chair and Sleeping Dog on a a country porch giving this a relaxing feel.
Size: 9" W x 13" H with hook on the back ready to hang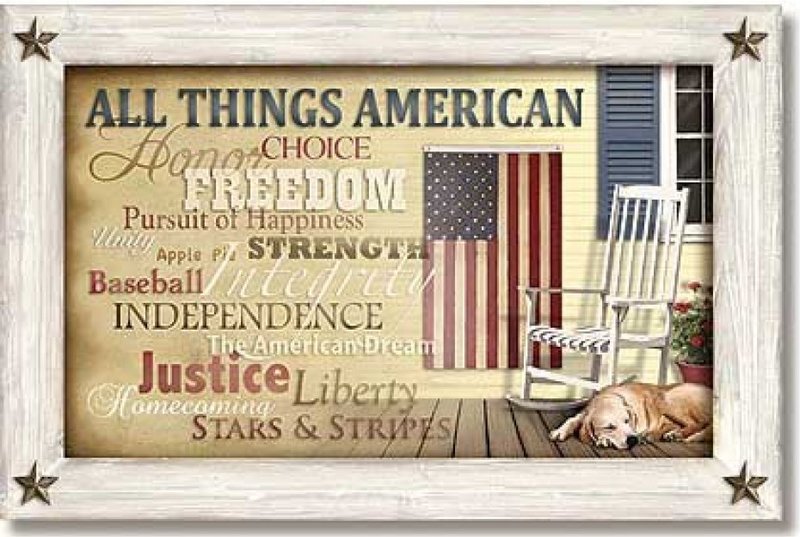 Brand New Nurse Mug now Available