A Wedding Day Prayer Framed Art and Calligraphy Christian Poem and Gift for Bride and Groom
A very special Wedding Day Prayer

framed gift for the Bride and Groom.



Have this personalized with the bride and grooms names

and a date to make it even more personal.

Available in two sizes and Mat Frame Combinations

Dark Green and Burgundy Matting with Burgundy frame
or
Black and Gold Matting with Gold Frame



A Wedding Day Prayer

May your marriage be blessed and strengthened from above
and from this day forward may you continue
to have a strong and faithful love.
When times are good with laughter and cheer,
you can hold on to the memories
as they will strengthen your years.
And when tough times or trials come into your life,
remember to hold each other and
be strong as husband and wife.
When life throws you temptations and you think
they are nice, don't forget this day...think twice.
It has been blessed by the Lord and He knows all your thoughts,
Pray that he will help you with your needs and your wants.
Invest in each other time and good words
for these you can not buy and the return is assured.

Pray for each other to be strengthened from above
to keep holy this commitment and to keep holy this Love.
written and copyright by Candy Roe Bridges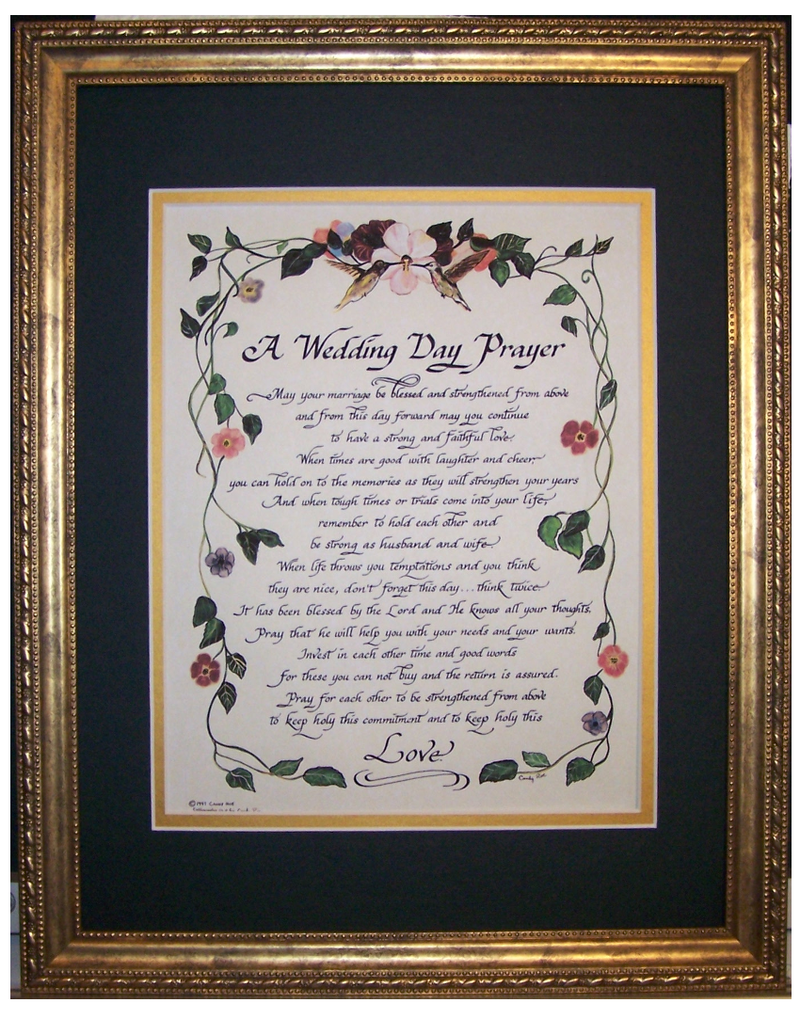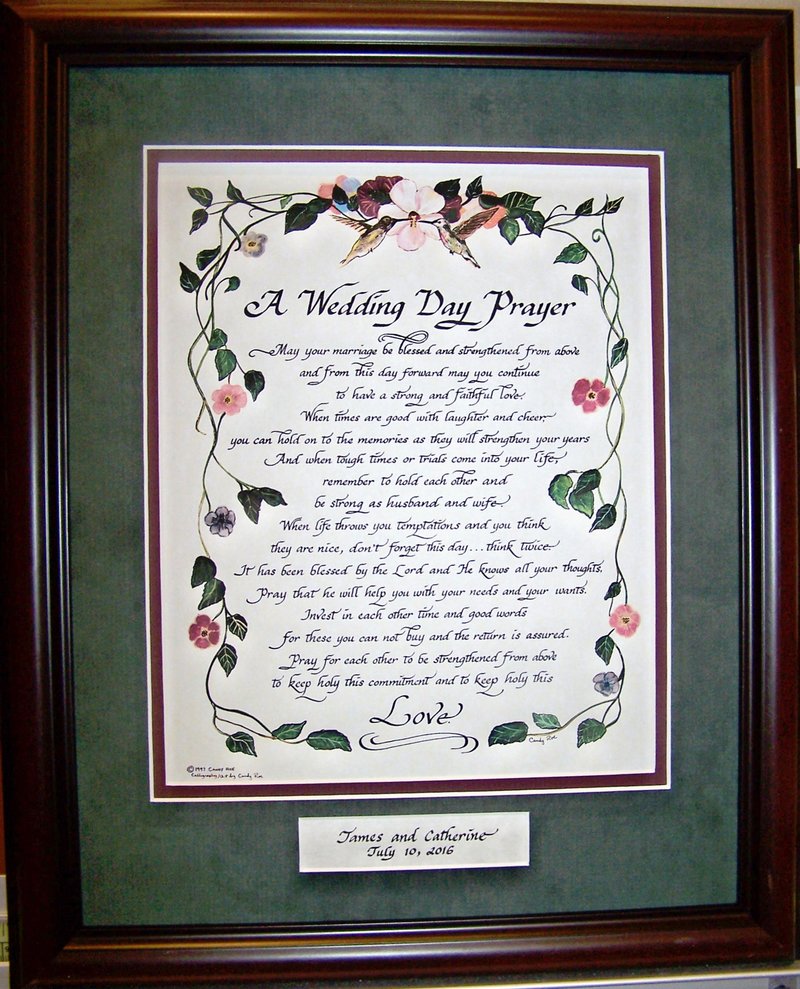 Brand New Nurse Mug now Available