Fruit of the Spirit Galatians 5:22-23 Scripture verse love, kindness, peace, self control, joy, goodness, gentleness, patience and faithfulness ceramic mug
Colorful ceramic mug displays all the Fruit of the Spirit words from Galatians 5 22-23. A very nice gift for those wanting to remember these words each time they take a sip of coffee, hot chocolate or tea. A nice gift for friend, Mom, Dad, co worker, sister, brother or volunteer.
Top-shelf dishwasher and microwave safe. Matches our customer favorite tote bag (#VC456).
Material: Ceramic
Size: 4" H, 10 oz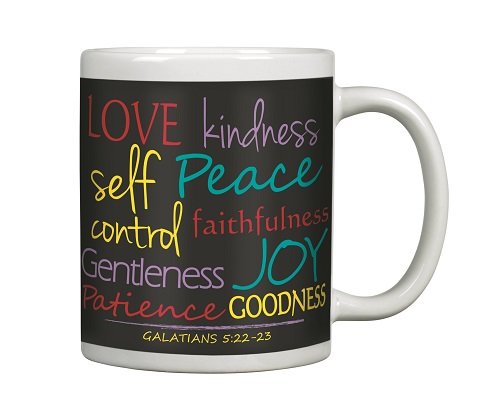 Brand New Nurse Mug now Available