Woman Carrying bag of Bread with Umbrella Framed and Matted
A colorful depiction of a woman strolling along with a bag of bread and holding a yellow umbrella over her head.
The background of this print from Bertica's original is blue.

Size of print matted and framed: 11" X 14"
Dark Brown and Gold Frame. Matted in Golden Yellow and Red.
Complete with glass, hook and dust cover.


Title: I'll Bring Bread
Artist - Bertica Dubus Garcia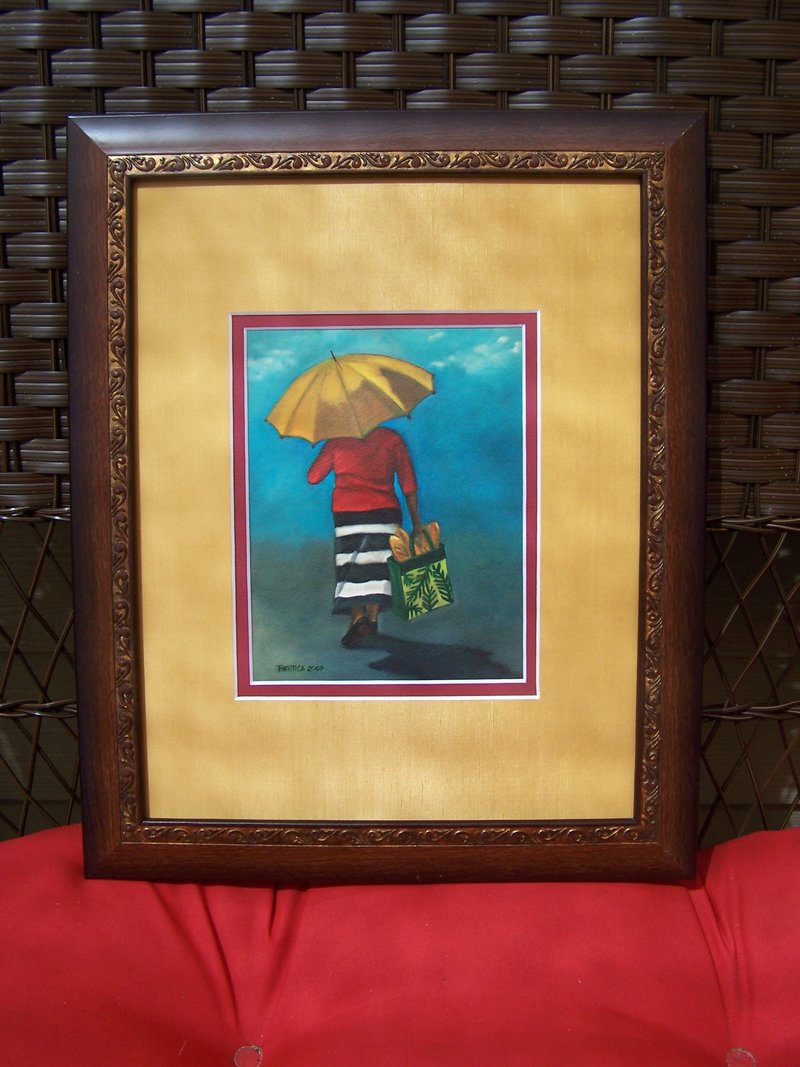 Most of Bertica Dubus Garcia originals are oil on canvas.

Bertica works from nature and hopes through her art, people will come to appreciate more fully the beauty that surrounds us.
Brand New Nurse Mug now Available