Set of three birds individually framed and matted wall decor
Set of three individual birds framed and matted prints.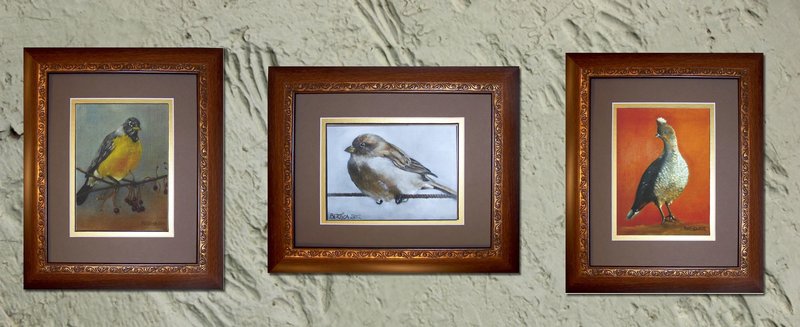 Artist - Bertica Dubus Garcia has created three separate renditions of different birds. Displayed Side by Side they make a nice compilation ready to hang and enjoy in your home or office or to give as a gift.

The prints are all matted in dark brown and gold and surrounded by a dark brown frame with scroll design.

Most of Bertica Dubus Garcia originals are oil on canvas. Bertica works from nature and hopes through her art, people will come to appreciate more fully the beauty that surrounds us.
Gift Wrapping and Greeting Card Available
Brand New Nurse Mug now Available