Christian Coffee Gift for Dad, Father's Day, Birthday, Christmas with ceramic mug, picture and note book
Show your Dad how much you love him with a box of delicious and thoughtful gifts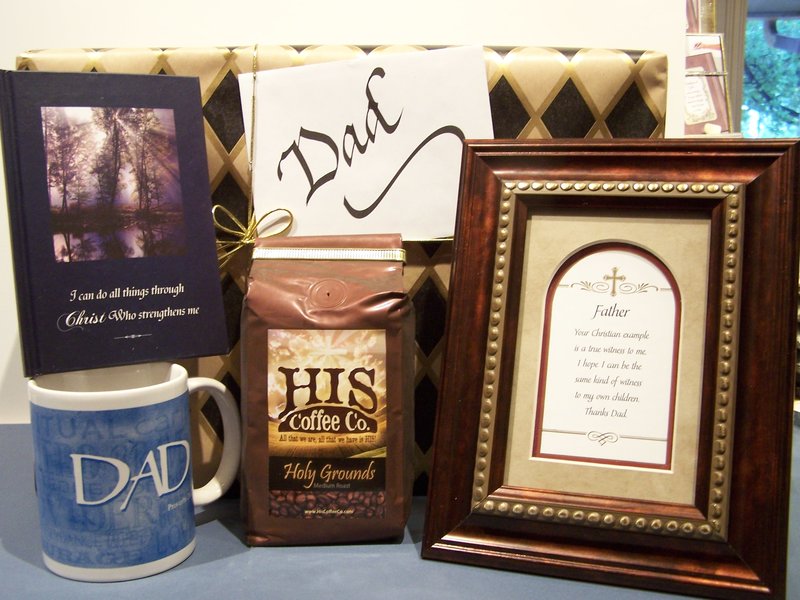 Items are tissue wrapped and placed inside a brown box.

A Blue Colored Mug with the word Dad is written on one side of the coffee mug and the Proverbs 20:7 verse is written on the back.

A small pocket sized note book and a desk top picture with a loving sentiment in addition to delicious gourmet coffee are included.
Gift Wrapping available and a plain white card with the word "Dad" written on one side and blank on the other side available for you to write your own sentiment.

Father's Day, Birthday, Christmas or any other Day you want to show your love and appreciation for your Dad