Arizona Burrowing Owl standing on log with blue background

If you or someone you know loves owls, this framed print of an Arizona Burrowing Owl is perfect. He stands perched on a log on one leg with his eyes following you as you pass by. A triple mat with neutral colors and brown frame beautifully surround the art.
The original, by Bertica Garcia Dubus' was painted in oils. This picture makes a great gift for an office, Father's Day, Dad or Grandpa's Birthday and Son.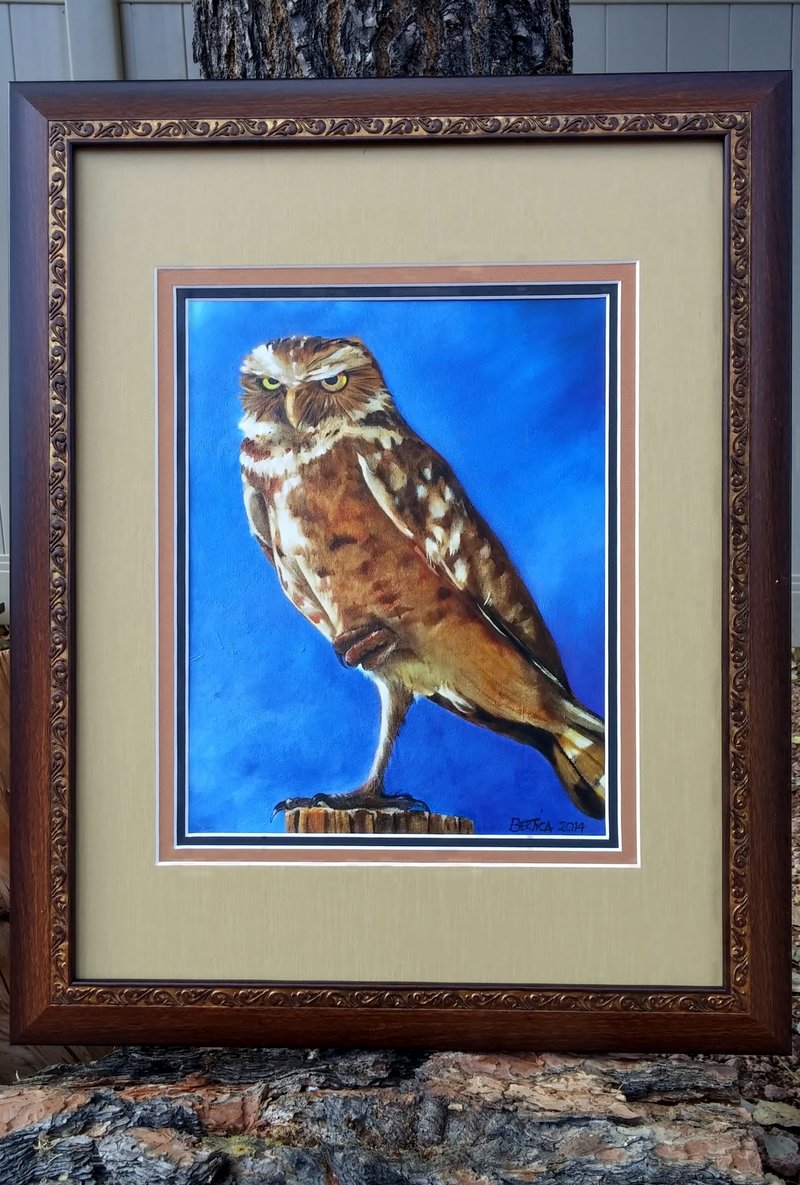 Framed size measures 16" X 20" from edge to edge of outermost part of frame

Artist - Bertica Dubus Garcia

Brand New Nurse Mug now Available